Strict Joy, by The Swell Season. 2009
Markéta Irglová and Glen Hansard have fol­lowed their won­der­ful music from Once with another excep­tional effort. It's actu­ally more assured, and shows greater musi­cal vari­ety and instru­men­ta­tion, if not the appeal­ing raw­ness of their first effort. They show no signs of a sopho­more slump, nor any ill effects from their recent break up. Markéta, in fact, sounds far more in con­trol of her own sweet vul­ner­a­bil­ity, and her frag­ile voice sounds fur­ther depths, espe­cially on "I Have Loved you Wrong". The end­ing moments of that song finds both Markéta and Glen har­mo­niz­ing to soul­ful effect, rem­i­nis­cent of African chants and Paul Simon.
The title, Strict Joy, con­tin­ues their con­nec­tion with lit­er­a­ture, as it comes from a book of poem from 1931 by James Stephens. The name of their band, The Swell Season, is taken from a novel by the Czech writer, Josef Škvorecký.
Here's one of the row­dier songs on the album, and it shows Hansard's pas­sion­ate gui­tar to great effect. Watching the two of them, it strikes me that few "overnight" suc­cesses have ever hap­pened to more deserv­ing peo­ple. I'm happy for them, and their music makes me feel more than strict joy.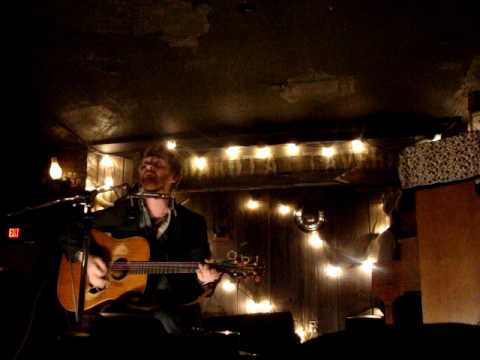 Feeling the Pull